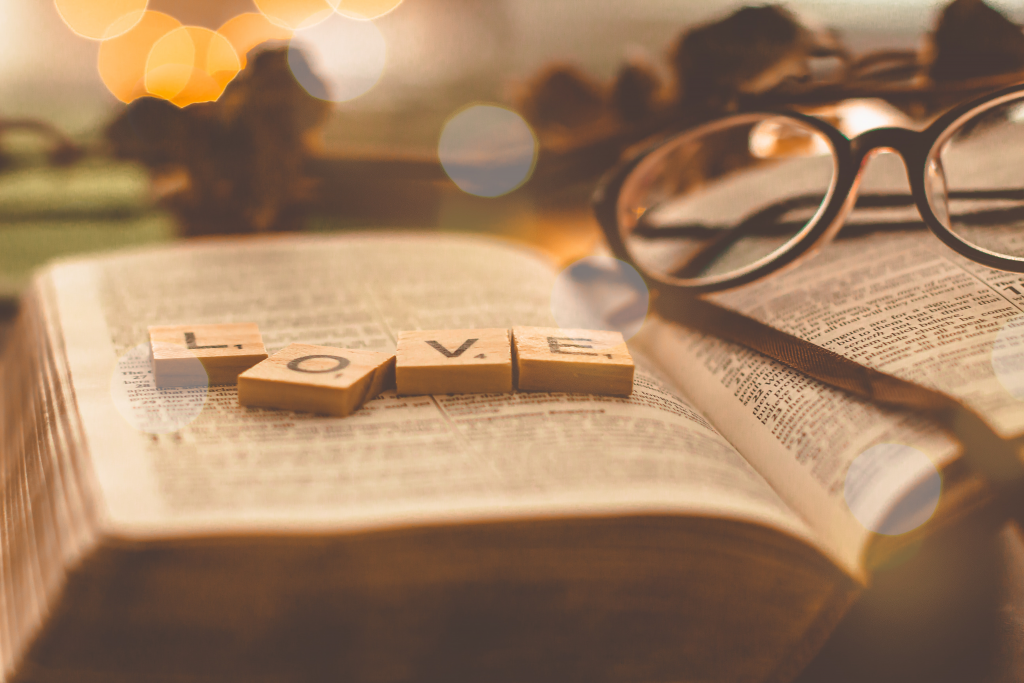 Several weeks ago, I married the kindest man I have ever met. The joy and delight of the newness of marriage has had me reflecting upon love, service, and kindness, and how those things are rooted in Christ. One of the foremost passages of Scripture that may come to mind for the Christian when someone mentions love is the "love chapter", as it is often called, in 1 Corinthians. We can easily rattle off a few verses of love being patient and kind, and then our mind may wander off. Some time ago, I sat down with the "love chapter", a Strong's Concordance¹, and a Greek Lexicon², and wrote down the verses according to their corresponding concordance number and translation. The final product has been a simultaneous challenge and encouragement:
Love is long-tempered. Love treats one as one's own kin, as one's family. Love is not moved with envy, hatred, or anger. Love does not employ rhetorical embellishments in extolling itself excessively. Love is not puffed up, it does not bear itself loftily. Love does not act in a way that is unseemly or shameful. Love does not seek its own- it does not strive after its own. Love is not stirred to anger, it is not irritated. Love does not impute or pass to one's account qualities, emotions, passions, or deeds that are evil in character- that which is destructive, lacking, or injurious. Love does not become cheerful or glad with regard to that which is iniquity- wrongfulness of character, life, or act, but rejoices together with the triumph of objective truth, as opposed to what is feigned, fictitious, false. Love supports what is placed upon it. Love has confidence in the goodness of what is done by others because it rejoices in the happiness and virtue of others. Love waits for salvation with joy, full of confidence. Love abides under and bears up courageously under suffering. Love will not perish, it will not fall from a place from which one cannot keep. Love will not fall from its position.
References:
¹ Strong, James. The New Strong's Expanded Exhaustive Concordance of the Bible. Nashville, TN: THomas Nelson. 2010.
² Brown, Robert K., & Comfort, Philip W. The New Greek-English Interlinear New Testament. Carol Stream, Illinois: Tyndale House. 1990.
Regina Emmart is a data analyst by day and student by night. She is a first year MA distance student, and is also finishing an MS in Positive Youth Development through Kansas State. She lives in upstate New York with her husband, Jon, and she enjoys spending time with her large family.